2015 Annual Report
Dear friends,
Ebenezer: "Up to this point the LORD has helped us!"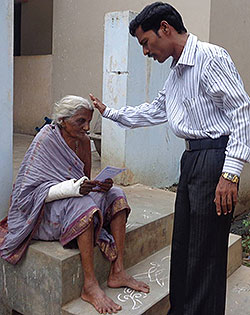 2015 has been a blessed year for Bethany Mission Society and we are giving thanks unto the Lord for helping our existing ministries to continue in reaching the people and bringing them into the knowledge of our Lord Jesus Christ through the Good news and the good works of caring and sharing to the needy and poor. Also we are praising God for the friends, well wishers and financial supporters who have sacrificially contributing to the expansion of the kingdom of God in India.  
Bethany Mission Society has been working to reach the people with the good news of Jesus Christ and show the love of God through caring the poor and needy, orphaned children, widows, aged  and helping them to live a better lives by providing shelter, food, clothes, medicines and employment skills.
We are glad to testify the goodness of the Lord and mighty hand of God over the past year to reach 500 villages in states of Andhra Pradesh and Odisha.  
25 young missionary families committed to work in remote rural and tribal villages and witnessing Christ and bringing hundreds of people into the kingdom of God.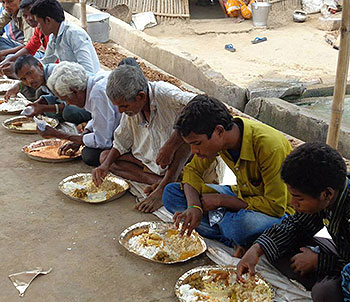 This year 1000 added to the kingdom of God
Bethany Mission conducted 120 gospel outreach convention in different parts of Andhra Pradesh and Odisha and proclaimed Jesus as a savior. Millions of people are heard the good news, thousands baptized and committed their lives for Jesus.
200 House meetings were conducted to equip the believers with the word of God.
12 Leadership training seminars equipped 200 leaders with the potential of reaching the lost with the gospel.
220 Study Bibles were given to the ministers with the help of GO InterNational organization. 1000 Bibles distributed freely to the believers.

1 church building constructed and dedicated for the Glory of God at Vallapuram village and started working for another church building at Donkala Velagavalasa and planning to complete and dedicate for the Lord in the month of March 2016.  On 21stDecember 2015, the foundation stone and initial digging works started at Ganguvada Village.
1000 children reached through KIDZ festivals in August and October.
Over 5000 meals served to hungry slum children and widows and aged in the villages and slums.
500 people benefited through cloth distribution project.
200 prisoners heard the good news of Jesus through our prison ministries.
50 HIV patients were heard the Gospel and given food and blankets
125 young women and girls are under skill (Sewing) training through HOPE Center.
We can't do it alone without our friends and our financial supporters and prayer partners and we express our sincere gratitude and thanks to all of you to stand with us as we proclaim the Good News of Jesus.
Therefore, my beloved brothers and sisters, be steadfast, immovable, always abounding in the work of the Lord, knowing that in the Lord your labor is not in vain. (1 Cor. 15:58) (ESV)
Let Your Efforts Not be in Vain. Trust the Lord completely, don't ever trust yourself.  In everything you do, put God first, and He will direct you and crown your efforts with success. (Proverbs 3:5-6).
Wish you a Merry Christmas and Blessed New Year-2016