India's Covid Emergency Hits Bethany
Covid Emergency at Bethany Home for Children
Greetings friends and family,
I just wanted to write to give a brief update on some recent developments here in India. Yesterday, was a medical emergency for the ministry and our family. My youngest son, John Paul, was found in his room having difficulties breathing. He has been sick for about a week with a fever along with some of the other kids in our home. We took him to the government-ran Covid testing centre, but test results are being delayed for weeks due to the medical emergency affecting all of India. (see links below)
Without Covid test results, doctors are refusing to treat the patients. When I found John struggling to breath I rushed him to a private clinic and he tested positive for Covid. Immediately I took the test as well and tested negative. John required a CT chest scan and I also brought all the other children from Bethany Home for Children who have been symptomatic and four of them tested positive.
This was a terrible moment for me and the ministry but God's grace helped me to keep my peace. Since the situation necessitated treatment and other diagnostic procedures from a private clinic, it was more expensive than we were able to provide. I requested that the doctors permit us treatment if I signed an agreement to guarantee payment. Between blood tests, CT scans, faster Covid testing, and approximately 10 types of medicines for the children, we incurred a debt of $6,000. (USD)
Thanks be to God, all of the children are now out of danger and under medical supervision. My wife, Rachel, and I are both tested negative and are able to serve the children although we are tired and restless.
In India, the national medical emergency has caused another shutdown of churches and schools so we conducted church over Zoom this Sunday.
We are asking our friends and partners for prayer and any financial assistance you are able to do during these challenging times.
Thank you all for your continued prayers! We love you all and grateful for your help.
Paul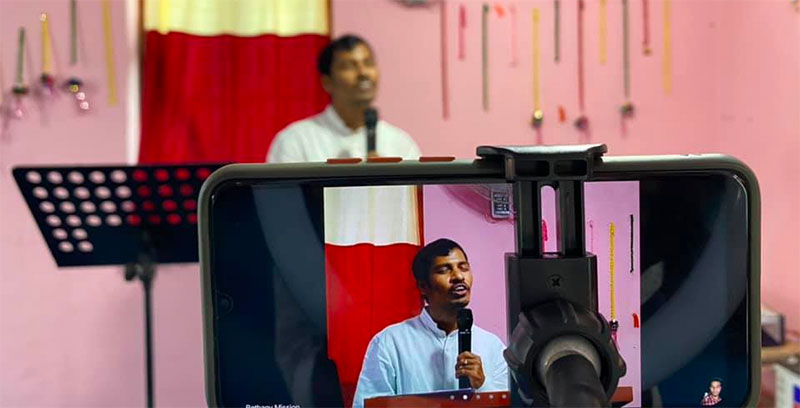 ---
India in Recent News
Here's a few links to help provide more context about the health crisis happening in India.