February 2021: Children's Home Building Project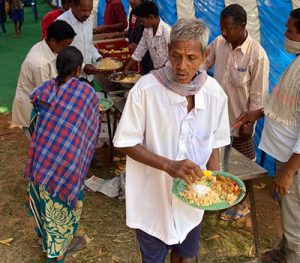 In February I returned to India after more than a month in the U.S. We held an evangelism outreach in Kothuru, a village in the mountains that culminated in providing meals for the 200 in attendance.
Oakland Schools Reopens
What began as school for our Bethany kids has grown beyond what we could have imagined. Oakland Schools has reopened under the COVID restrictions and provides quality education, regardless of economic position, for more than 1,100 kids.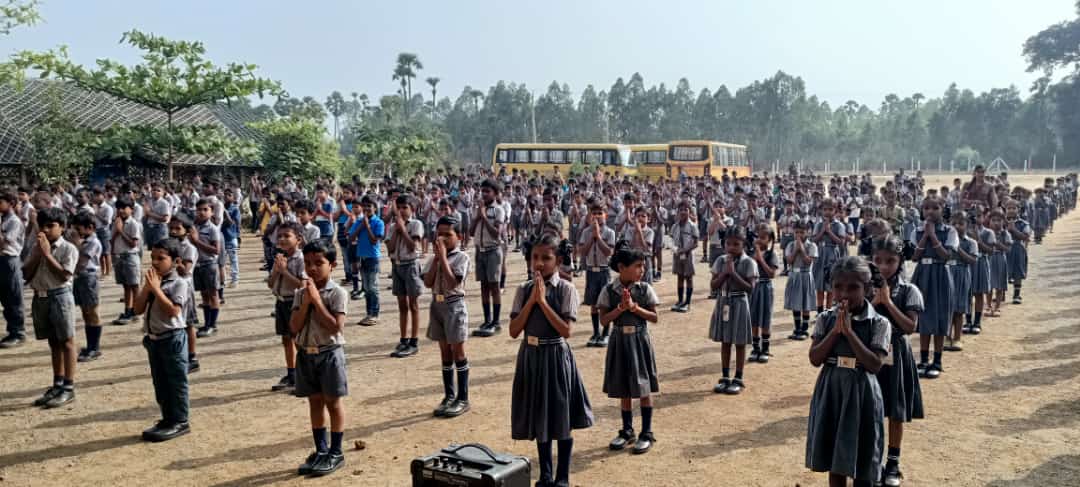 Church Planter Training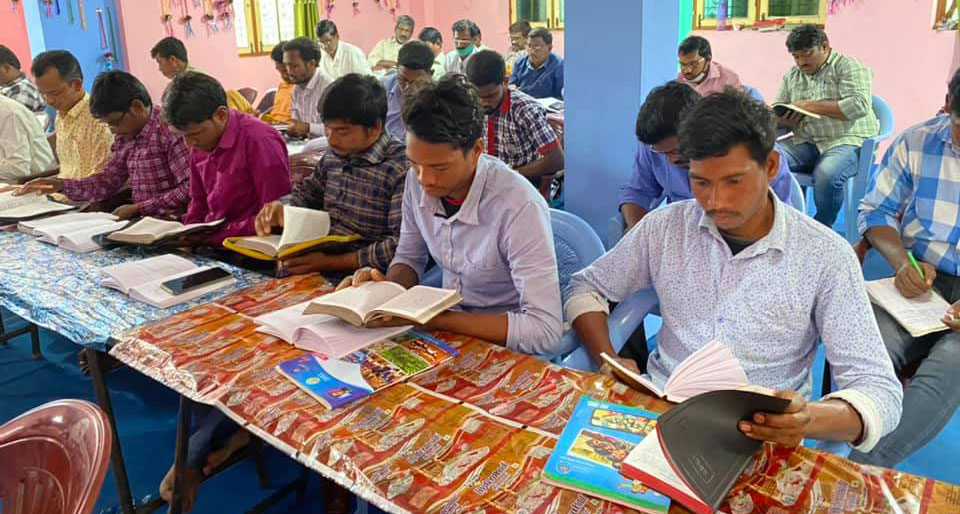 Church Planting continues to be the heartbeat of Bethany Mission Society. This month we held training for two of our cohorts in Bobbili and Vizianagaram. We were able to bless the 40 church planters in attendance in Bobbili with a study bible, dictionary, and concordance to aid them in their future ministries. The Vizianagaram cohort of 40 is scheduled to graduate on March 12th and be sent into the harvest.
This month I had the opportunity to minister to 60 other ministers in our city and to encourage them in the faith and to stand strong for the Gospel in these times of suffering and persecution.
Thank you! CCTV Project Funded!
A special thanks to the donors who stepped up in February to help us purchase the CCTV cameras needed for Bethany. Increased persecution and government regulations for churches necessitated this additional security.
Ministry Focus in 2021: Bethany Home for Children

Though it's hard to imagine, during our outreaches in the villages in the outskirts of the mountains, we encounter children who are simply abandoned. This happens due to the extreme poverty and conditions of village life. Many of these children are left to fend for themselves and often die just trying to survive on their own. In 2016, God moved on our hearts to help. We started Bethany Home for Children by taking in a few of the kids we encountered and it has now grown to 30 children living in our home.
Now, we need to construct facilities to more adequately care for the kids and to separate out the boys and girls for safety reasons and to conform with government regulations. We have the land, but we need to begin construction of these new facilities to adequately provide for them. This expansion will also enable us to accommodate up to 100 children.
The total needed for the project is $45,000, however, $20,000 will help us get the structure roughed in. All donations go directly for construction materials, as we are blessed with a Bethany church family who volunteers their time and talents to help us with the labor, enabling us to maximize God's provision. We are thankful for the church community God has gathered around us, both in India and the U.S., to help make this vision come to pass. If you'd like to give towards this project, learn more on our website.
Prayer Concerns for March
Three-day mission trip to villages in the mountains in unreached areas. Pray for the safety of the team during this challenging travels.
Oakland school reopening: we reopened grades 1-10 with 1,100 in attendance.
Children's Home Building Project.
Forty new church planters: Prayers and provision for the 40 new church planters graduating on March 12.
Vision Growth: Our vision is to reach into 250 villages this year. Prayers for laborers and resources to accomplish this vision God has placed in our hearts.
Peter Paul is adjusting well to life at Asbury University in central Kentucky. Prayers for his success and financial support to help make it happen.
Prayers that God continues to bless the work of Bethany Mission Society.