An Entire Family Comes to Christ
June 2021 Report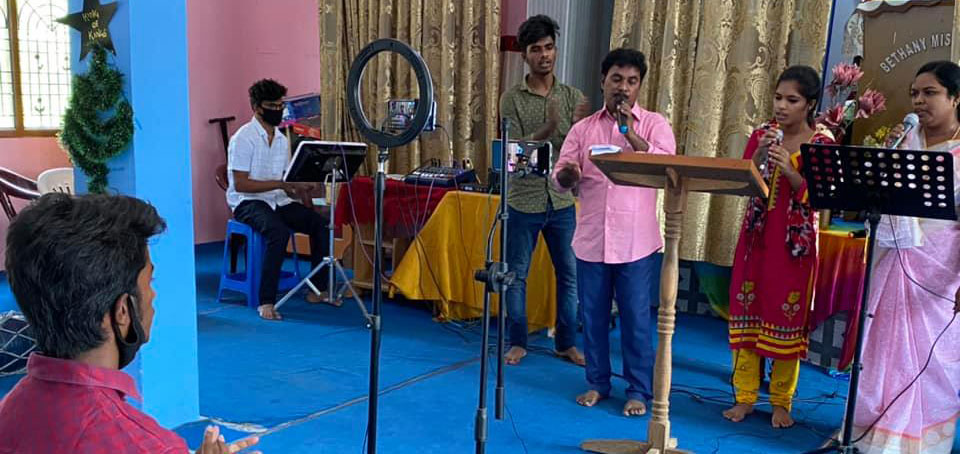 The Covid resurgence in India this past month necessitated cutting back on much of our regular in-person ministry. Nonetheless, God continues to bless our ministry to our church community through online services and limited in-person gatherings. Thank you to everyone who aided us with our Covid emergency this past month. We are grateful to God and our friends and ministry partners who helped us pay off 100% of the hospital bill incurred during the crisis.
An Entire Family Comes to Christ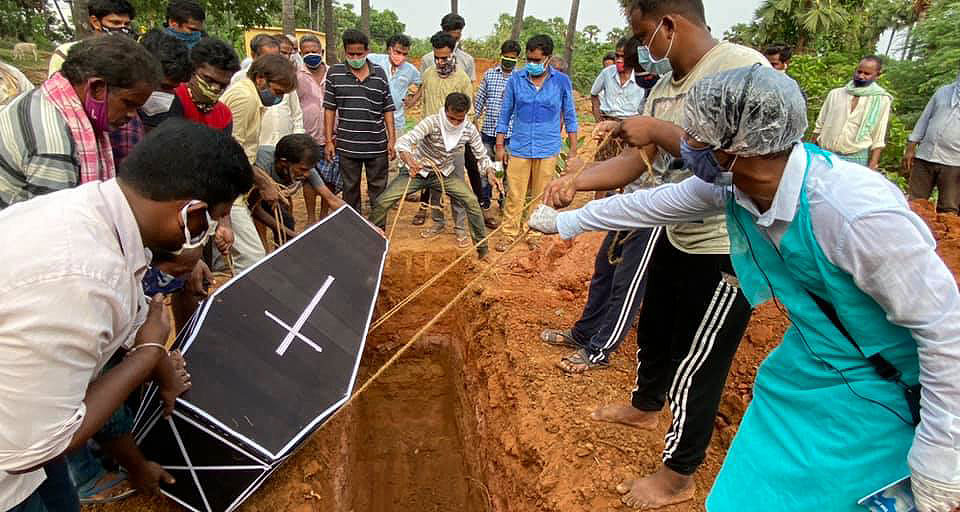 This past month, we buried a beloved brother. Being the only believer in his family, he would secretly come to church. On his deathbed, he informed his family that he is following Jesus and he wishes to be buried in a Christian way. We performed a memorial meeting at his house to honor his wishes, and I preached on the salvation, forgiveness and hope beyond the grave we have in Jesus Christ. When I asked who wanted to commit their lives to Jesus, all nine members of his family responded and asked me to pray over their salvation. Yes, God is great and still changing the people in India, in spite of hatred and enmity towards Christianity.
Lockdown Restrictions Creates a Food Crisis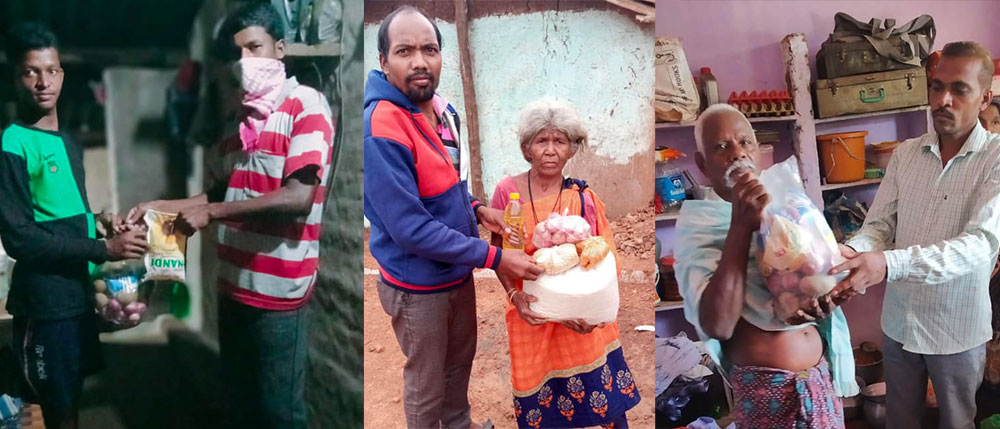 While we are thankful our Bethany family has recovered from the latest Covid emergency, we cannot help but be overwhelmed by the fallout of the state-imposed lockdowns on our region. Most here already live hand-to-mouth. Now, with the halt in commerce and public schooling, we are once again slammed with the constant struggle just to survive within our church family and ministry staff. We ask for your continued prayers for the most affected areas:
For food for the Bethany Children's home and the staff. With the church closed for 2 months, we've seen our regular budget impacted significantly.
For our staff of 85 at Oakland Schools. We've been unable to give a full salary, due to in-person operations being shut down and no tuition being paid.
Prayers for me as I approach several local businessmen for food loans during this time for the Oakland staff, so our people do not starve.
Provisions for food for survival for our ministers and missionaries working in the field.
Food for our outreaches in the villages. Many of them are the most affected by the food shortages brought on by these latest lockdown measures.
Our church members are coming to us regularly looking for food, so we are often cooking extra meals to help in this emergency.
While we too grow weary of this epidemic and its economic impact, our prayer is for God to uphold us as we get through these times.
Pastor Barnabas Recovery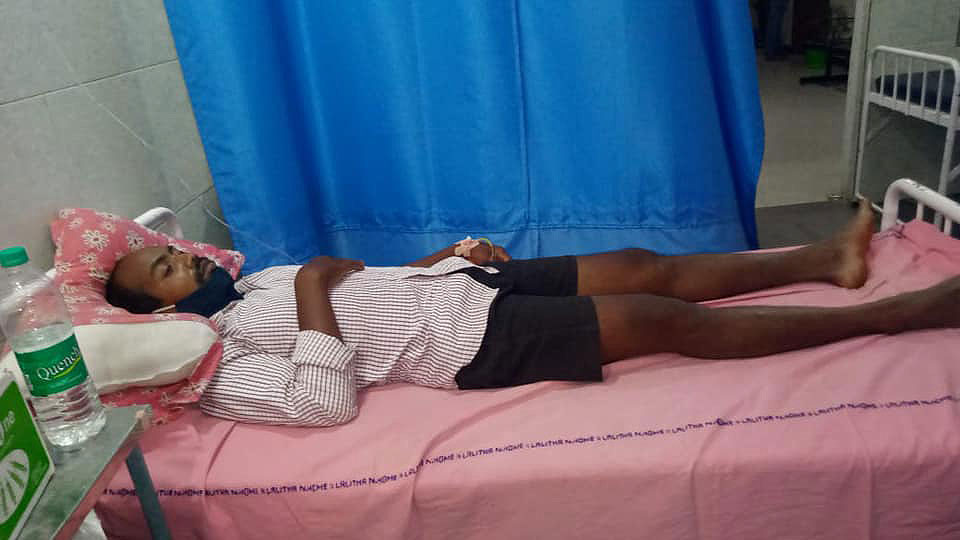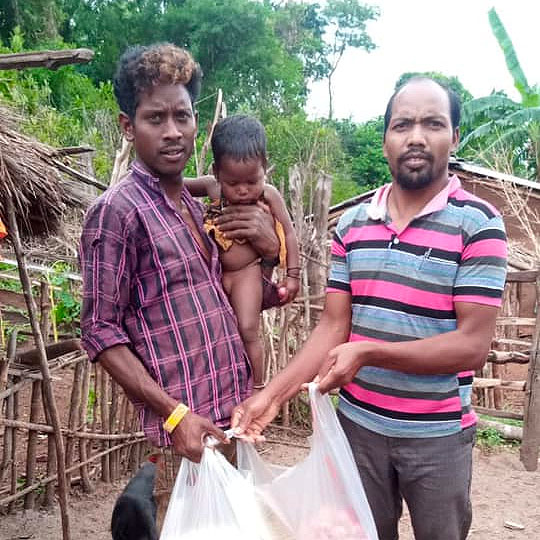 Barnabas is a long-time minister with Bethany who has been serving the Lord in the mountain villages where there are no roads, electricity, or safe drinking water. In these regions with little infrastructure, he regularly crosses the rivers and areas where vehicles cannot pass to reach the people with the Good News of Jesus. This past month, he was dramatically impacted by Covid, nearly dying, but God healed him, and he is back home and ministering to the people once again. I thank God for his commitment to the work of the Lord in the field.
2021 Ministry Focus: Bethany Home for Children
Our focus for 2021 continues to be the new facilities for Bethany Children. We are excited to report the continued progress toward our goal of $20,000 USD we need to begin construction.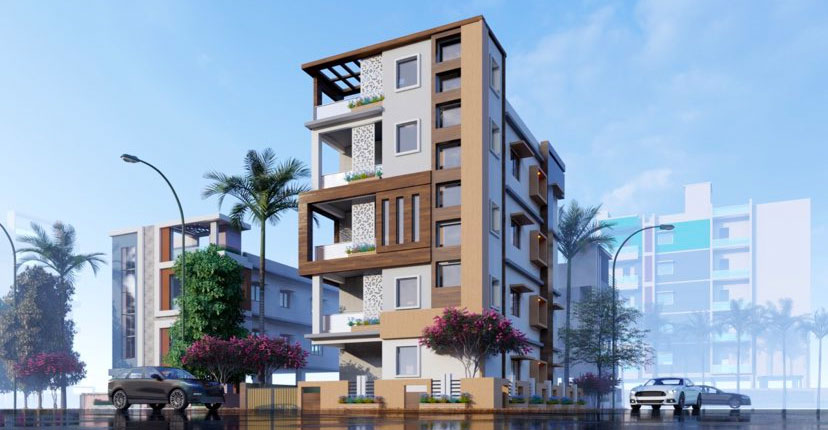 Architect 3D Rendering of our future children's home
History of the Bethany Home for Children
Some have inquired about the origins of the children under our care. Though it's hard to imagine, during our outreaches into the villages, in the outskirts of the mountains we encounter children who have been simply abandoned. This happens due to the extreme poverty and conditions of village life. Many of these children are left to fend for themselves and often die just trying to survive on their own. In 2016, God moved on our hearts to help. We started Bethany Home for Children by taking in a few of the kids we encountered, and it has now grown to 30 children living in our home.

Now, we need to construct facilities to more adequately care for the kids and to separate out the boys and girls, for safety reasons and to conform with government regulations. We have the land, but we need to begin construction of these new facilities to adequately provide for them. This expansion will also enable us to accommodate up to 100 children.
The total needed for the project is $45,000; however, $20,000 will help us rough in the structure. All donations go directly for construction materials, as we are blessed with a Bethany church family which volunteers their time, talents, and labor, enabling us to maximize God's provision. We are thankful for the church community God has gathered around us, both in India and the U.S., to help make this vision come to pass. If you'd like to give toward this project, learn more on our website.
Thank you, friends, for your continued prayers and support for the work of the Kingdom in India.
Paul