September 2021
Greetings from Andhra Pradesh, India. As life here in India begins to return to normal, we are confronted with new challenges to be the hands and feet of Christ in our community.
5 Children Added to Bethany Home for Children

This month we added 5 new children to Bethany Home for Children. Due to an increase in deaths during the pandemic in the rural areas that we minister in, we felt compelled to care for some of the children most affected by this tragedy. This we did as a step of faith that God will provide for these new additions to our home in spite of the setbacks to the ministry this past year.
Building Project: Children's Home
Our focus for 2021 has been to construct new facilities for the children of Bethany that we care for. With the new additions, this need only becomes greater. We ask for your prayers and support in helping us accomplish this vision. We are excited to announce that we've raised nearly 50% of funds for the first phase.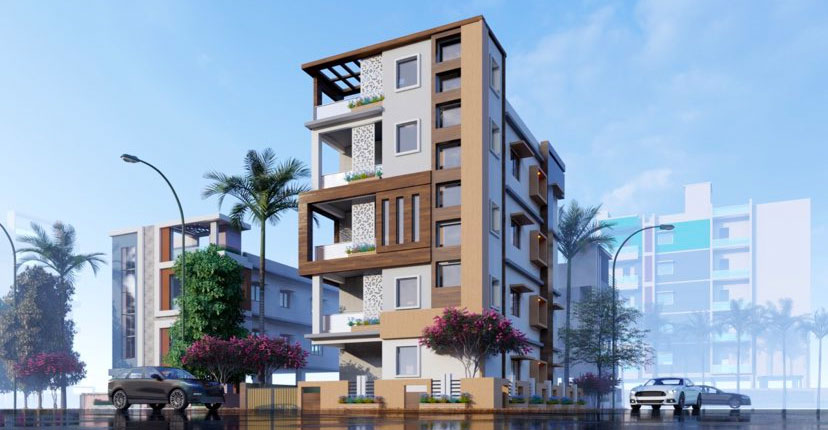 Architect 3D Rendering of our future children's home
These new facilities will help us more adequately care for the kids and to separate out the boys and girls, for safety reasons and to conform with government regulations. We have the land, but we need to begin construction of these new facilities to adequately provide for them. This expansion will also enable us to accommodate up to 100 children.
The total needed for the project is $45,000; however, $20,000 will help us rough in the structure. All donations go directly for construction materials, as we are blessed with a Bethany church family which volunteers their time, talents, and labor, enabling us to maximize God's provision.
Thank you, friends, for your continued prayers and support for the work of the Kingdom in India.
Paul
---
Month in Review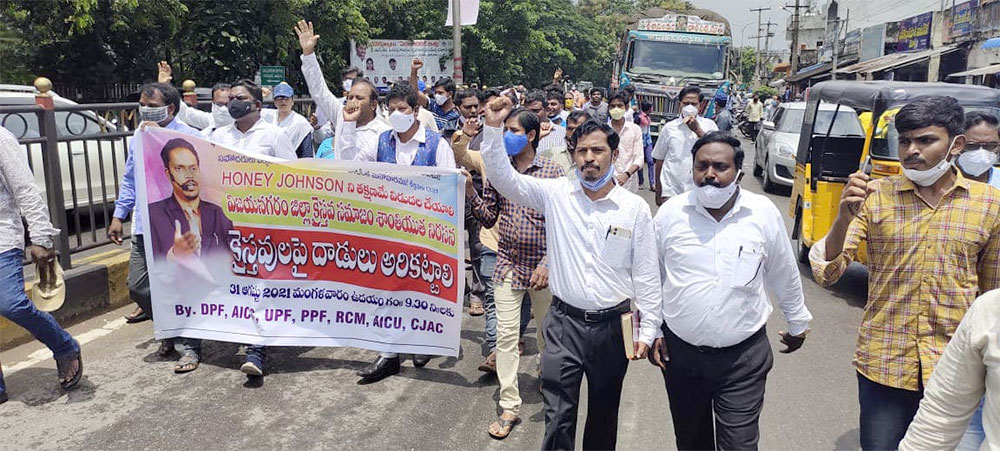 Police arrested a Christian minister in our city. I led a gathering in the streets to protest this latest persecution and to fight for his release.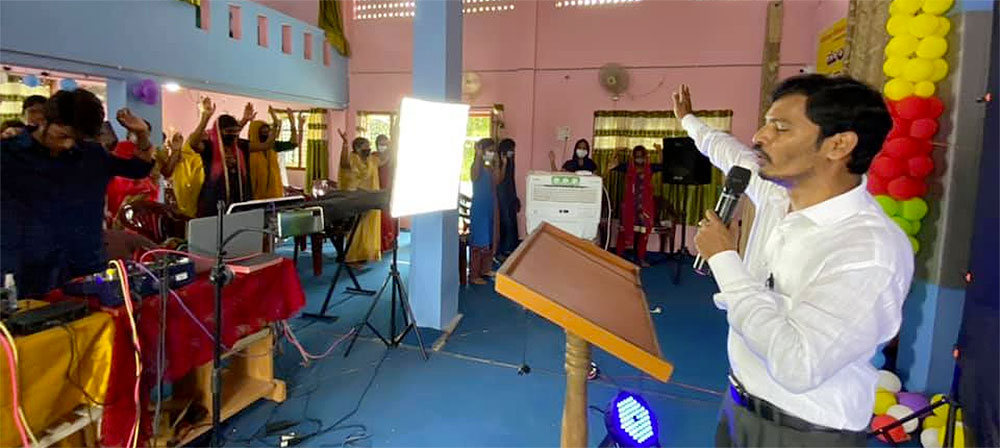 We continue to have rich times of fellowship and worship with our Bethany family. We are also happy to report people being added to the kingdom of God every week!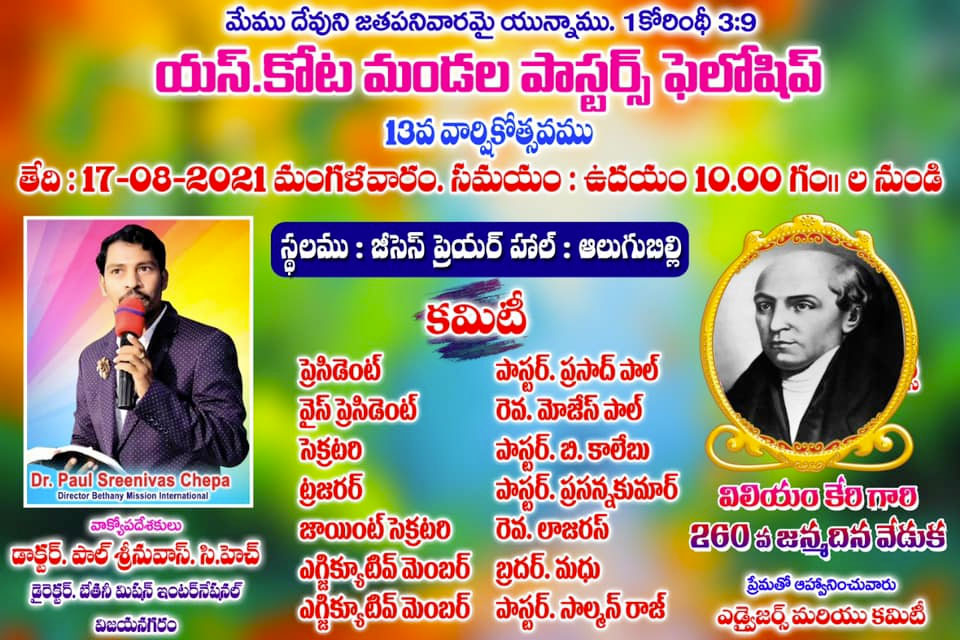 On the 260th birthday of William Carey, we honored this great missionary of God to India by gathering with other ministers of the gospel to renew our commitment to the gospel and encourage each. We were also able to bless the ministers who came with new clothes.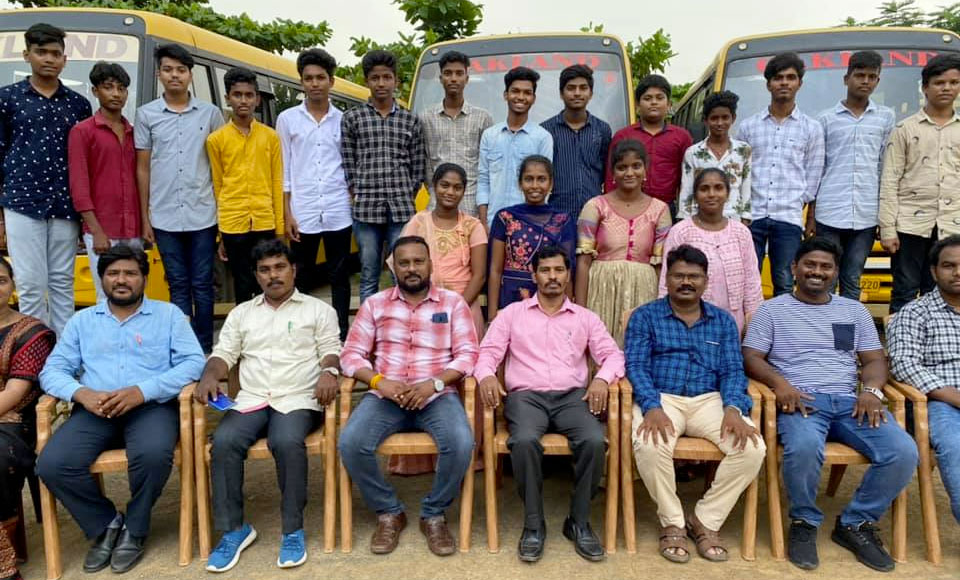 Oakland School 10th graders achieved 10/10 GPA. 30 students appeared for the final examinations conducted by the government and all of them passed the examination, including my son John Paul.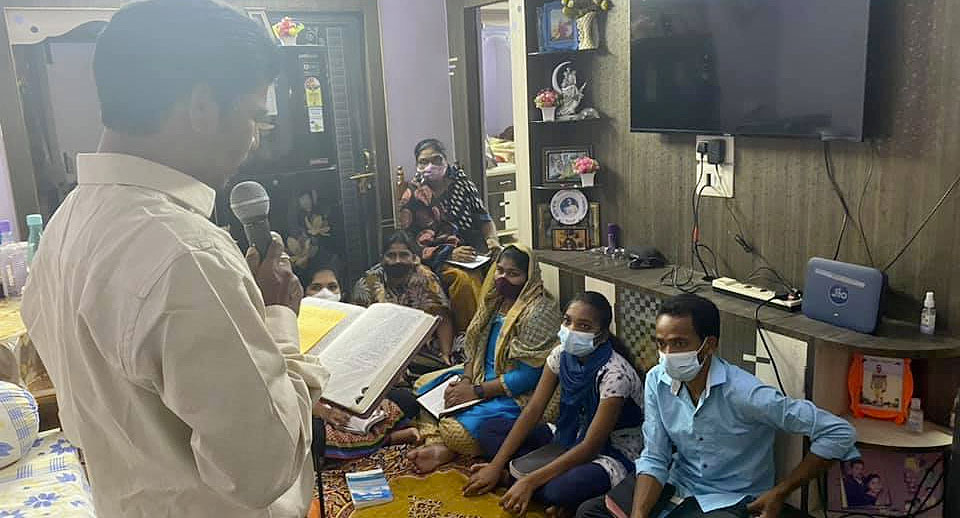 Meeting in the houses to strengthen the persecuted Christians.


Bethany Board Members, Ted and Valerie Fine, serving and responding in the region most affected by Hurricane Ida! Read the report on Asbury's alumni site.